Back bar refrigeration equipment
Bar cooler to displaying a variety of beverages and fresh packaged foods, refrigerated display cabinets and refrigerated bars also play an important role in keeping stored items cool and ensuring their quality, enabling better display of drink coolers to customers.
LVNI fridge specializes in air-cooled drink coolers, a stable refrigeration system, and more stable temperatures, bringing convenience and efficiency to busy bars. You can get more new models from bar refrigeration equipment suppliers. We also provide other bar equipment to meet the configuration of different bars.
Glass door model
Solid door model
LED lighting
Temperature ranges
What is the standard configuration of the bar refrigeration
Why choose lvni beverage cooler
You need a beer cooler cooling system, it fit for your bar decoration. We provide customization, such as beer fridge led lighting, door model type of beer cooler, and so on.
1. Different model type of beer refrigerator
LVNI bar refrigeration design has several door models to choose from. Most of our bar refrigerators come in one door, two door , three door, and four-door models.
2. Glass door & door Finishes
For the bar refrigeration equipment, it has different options. We provide customized service, please let us know what you need. There are different colors available to suit your bar personality, Please check below:
Black bar refrigeration
Stainless steel beer coolers
Black Titanium gold beer cooler
Gold stainless steel beer cooler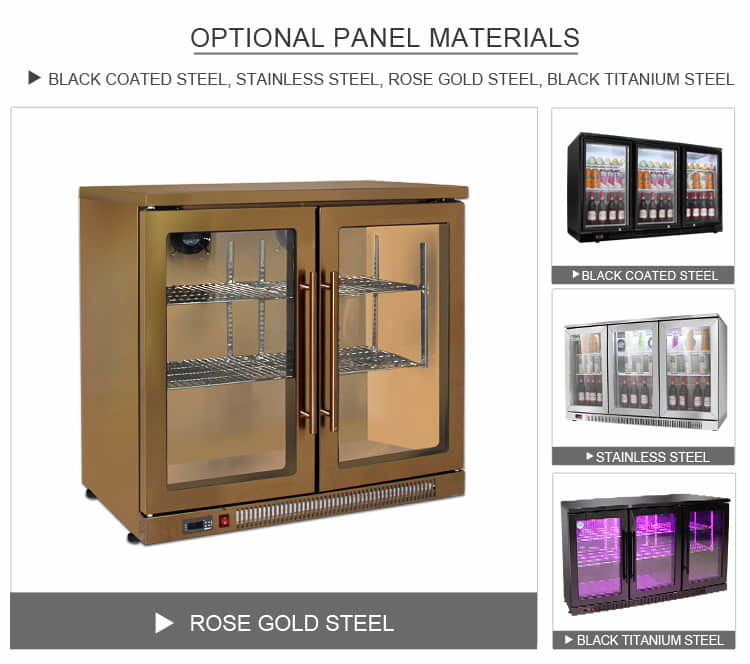 3. LED lighting of beer refrigeration
LVNI bar refrigeration systems are equipped with LED lighting systems to meet the bar's convenient operation. The led light has more advantages than traditional lighting, the bulb life 40%, efficiency 60%, reduce energy consumption, save time to replace the light bulb.
Choose clear white or cold blue LED lights to highlight your cooler drinks and food. Attracting customers to choose, to group up the bar club business.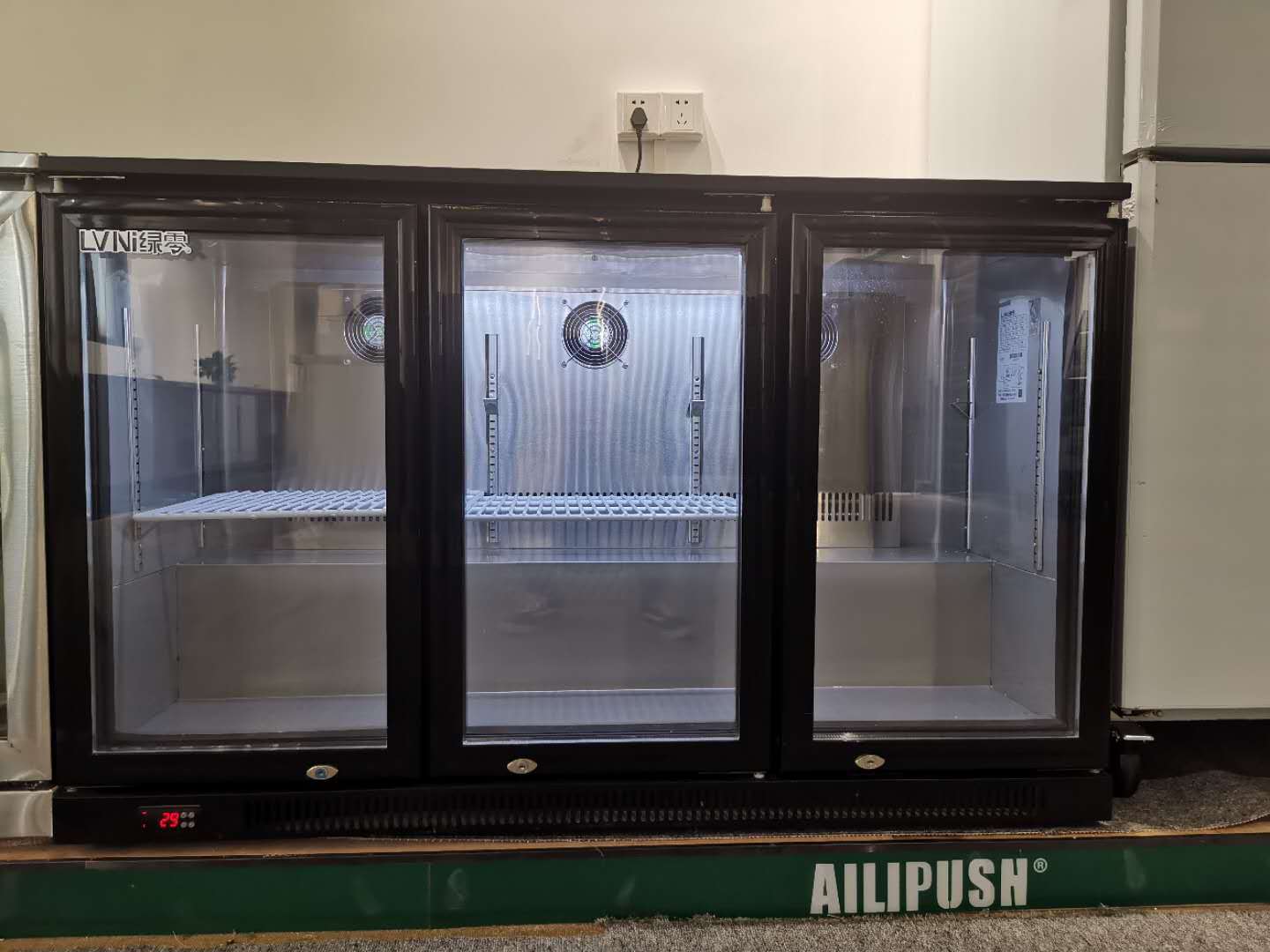 4. The temperature of bar refrigeration
Based on customer feedback and product storage, LVNI bar refrigeration is equipped with a precise digital temperature control system that minimizes temperature differences.
The Bar Freezer comes out of the factory with a temperature range of 2 ~ 8 degrees. You can adjust the temperature range by storing different drinks.
What is the standard configuration of the bar refrigeration
All types of bar cabinets are equipped with door locks to ensure safe operation. The Bar Freezer shelves can be adjusted to different heights depending on the size of the beer bottles.
Why choose LVNI beverage cooler?
Our back bar refrigeration system keeps your product cool for customers, allowing you to store food and drink together so you can take full advantage of your refrigerator's storage. We offer different door models and provide you with a variety of ways to meet your design and service needs. Create a reliable and customizable after-bar cooler for your Bar's competitive advantage.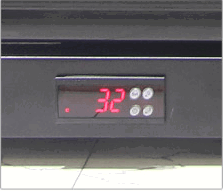 Contact lvni fridge to know more about back bar refrigeration details and design. or check more commercial refrigeration from lvni fridge you need.